Unmasking The Foundations Of Good Lawyers
Stock:

In Stock

Model:

GPGT10018

Weight:

0.50kg

Dimensions:

0.00cm x 19.00cm x 26.00cm

SKU:

GPGT10018

UPC:

978967084964

ISBN:

9789670849645
Penerbitan Pelangi Sdn. Bhd.
UNMASKING THE FOUNDATIONS OF GOOD LAWYERS
Written by a retired lawyer with over 40 years of active legal practice, this book reveals the 15 essential qualities for lawyers to become good lawyers. A good insight with some inspiring stories for lawyers and interested members of the public.
Customers review: ANDREW LIN – Retired Banker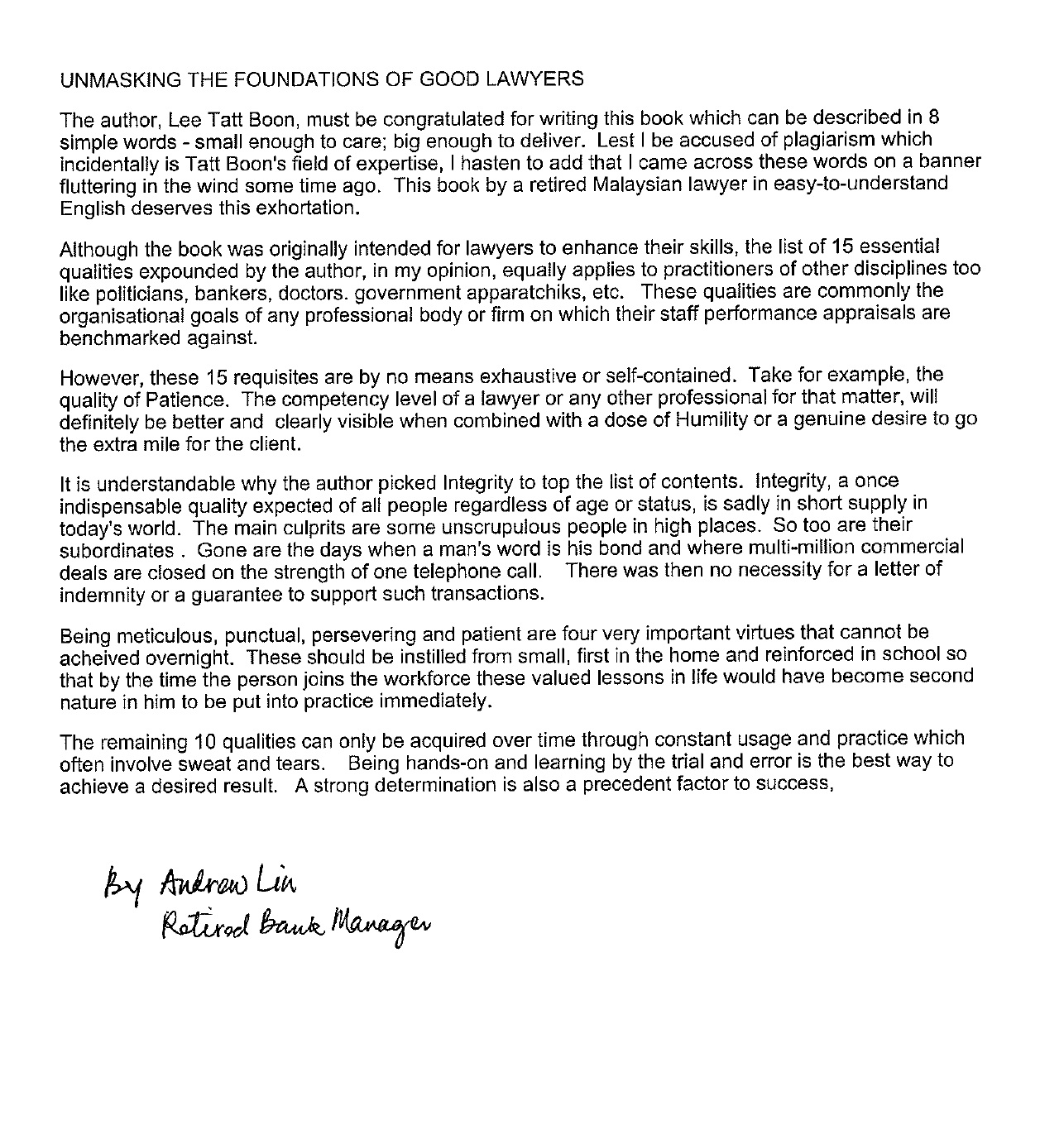 TAN SRI JAMES FOONG Retired Justice of the Federal Court (Supreme Court) of Malaysia